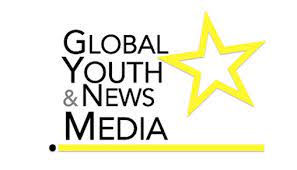 If you are an educator, journalist, news media organisation and have helped students to learn about the importance of press freedom, now is your chance to enter The Press Freedom Teaching Award.
This special award will recognize excellence in assuring that students develop a thorough understanding of the crucial role of journalism in society and of the sometimes deadly risks for people who do this work. It will serve as the news/literacy category for this year's Global Youth & News Media Prize.
Entries for The Press Freedom Teaching Award will be assessed by a distinguished, international panel of judges that will include both experts in the topic and past laureates.
Too often and in too many countries news/media literacy instruction skips the part about the need for journalism and the high price some pay to do that job. This year, we want to work toward correcting some of that by recognizing those on the front lines who make sure those lessons are taught well

Dr. Aralynn Abare McMane, Director of Global Youth & News Media.
"Teaching" means any kind of course or program at the primary or secondary level. Educators and news media teams can nominate themselves or be nominated by someone else. Entries can come from any location in the world. News outlets on any platform as well as the nonprofits that represent them are eligible for the award.
The importance of students learning those lessons was the main theme of McMane's remarks at the 2018 Media Literacy Ireland conference. 
Deadline for entries of 1 May. Laureates will take part in an international ceremony and webinar designed to spread the word about their outstanding contributions to journalism and education and to encourage emulation of them.
"We plan to make this as easy as possible for candidates, given that all of them have had to do more in the same amount of time and likely with fewer resources for years now," McMane said. "The entry process will be both flexible and streamlined, and maybe even fun."
Global Youth & News Media is a French nonprofit committed to linking young people and news media in ways that reinforce youth citizenship and journalism in society. In addition to its global awards program, the organization amplifies youth journalism through its World Teenage Reporting Projects and, in 2023, a Climate Champion Profiles Challenge as part of The Writing's On The Wall project co-funded by the European Union and the New Earth Foundation. It also unites editors of news for children in global campaigns such as #KidsDrawPeace4Ukraine and #HowToSaveOurPlanetStep1.
More information on the Global Youth and New Media website.