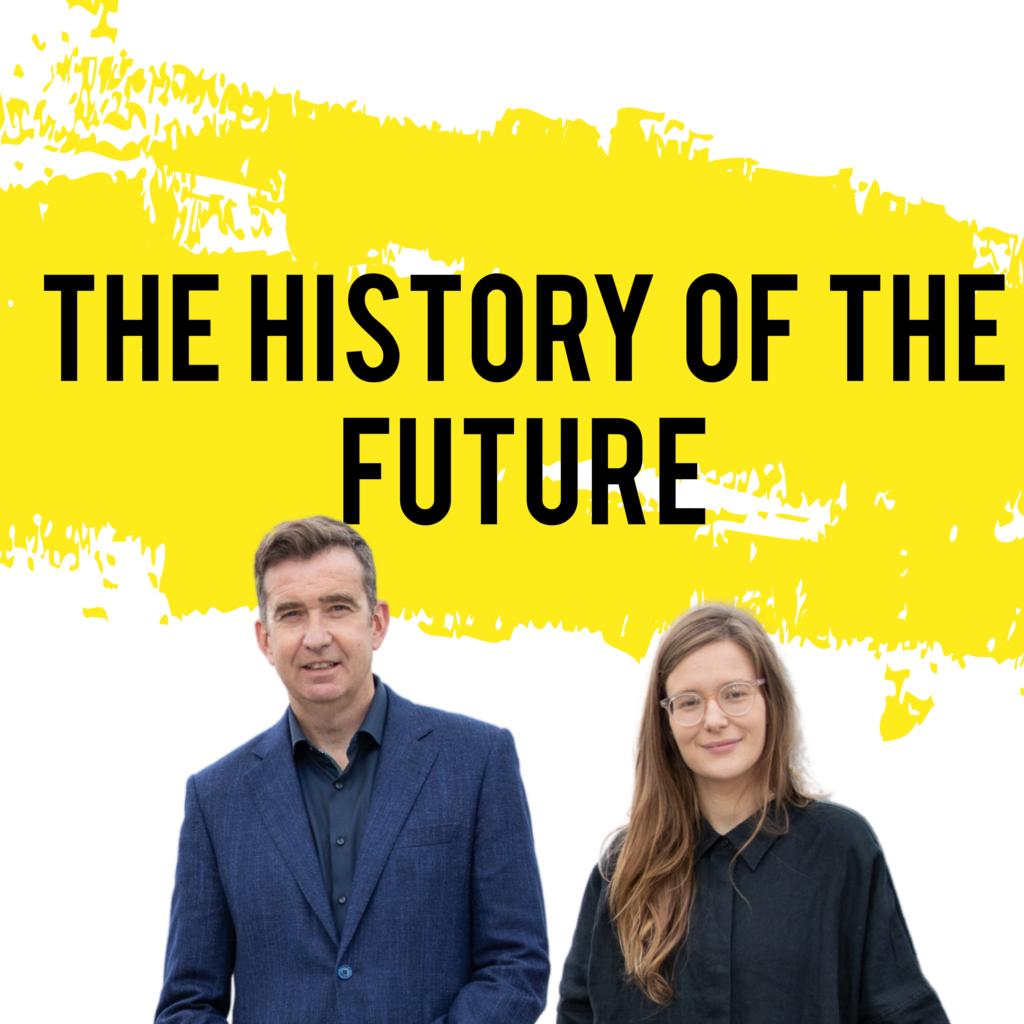 Why are we so bad at predicting the future? How do we navigate the age of information overload? What does freedom look like in the digital age?
These are some of the central questions examined in "The History of the Future", the new podcast series from the Schuler Democracy Forum in the Trinity Long Room Hub Arts and Humanities Research Institute, Trinity College Dublin.
The podcast is hosted by Mark Little and Ellie Payne. Each episode brings together leading arts and humanities academics and media innovators to discuss the critical themes at the interface of media, democracy, and technology.
Across the series we talk to Jennifer Edmond, Claire Wardle, Julian Baggini, Bernice Murphy, Ian Robertson, Bruce Shapiro, Adrian Bingham, Sophia Smith Galer, Leon Diop, Karlin Lillington, Jacob Mchangama, and Eve Ng. Curious about what David Bowie and Bill Gates said about the internet in its early days? The episodes also feature archival clips from the last four decades of the twentieth century and vox pops from Trinity College Dublin.
Episodes 1-3 are available now, with new episodes released every Wednesday for the next three weeks. The History of the Future podcast was co-created by Mark Little and Ellie Payne and produced by Patrick Haughey of Audiobrand. The Schuler Democracy Forum is generously supported by Dr Beate Schuler.
You can listen and follow The History of the Future here: https://linktr.ee/historyofthefuture
For more information contact Ellie Payne.