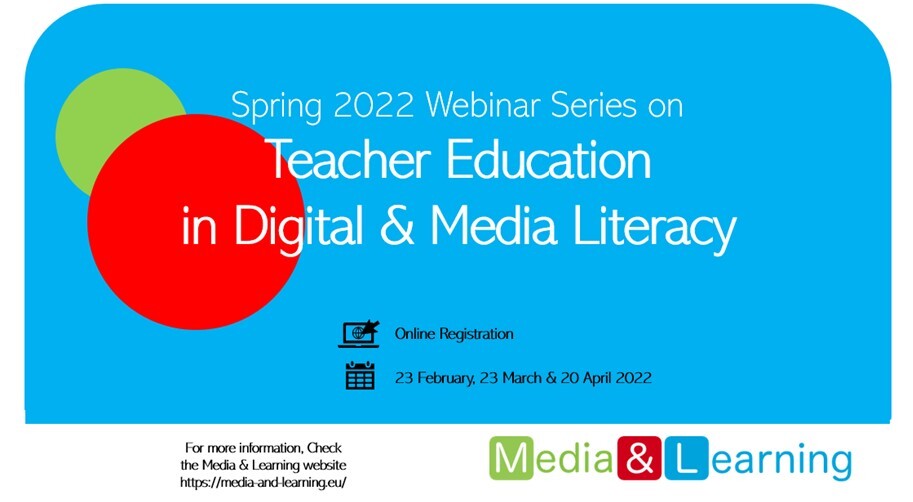 This is the first in a series of three of webinars organised by the Media & Learning Association which is designed to bring together teacher educators, digital and media literacy proponents, professional development experts to share experience and build collaboration on how best to ensure teachers in both Initial Teacher Education as well as Continuing Professional Development have access to the learning opportunities and resources that they need to introduce digital and media literacy in their classroom. This series is the first step taken by a new Special Interest Group (SIG) set up recently by MLA on this topic.
Teacher training colleges all over Europe are facing an increasing demand to ensure they put in places digital and media literacy programmes for their student teachers. This comes on top of the many demands they already face in preparing teachers for the ever-changing educational system.
During this webinar we will be hearing from a variety of researchers and teacher educators about their views and experiences of tackling this challenge. Should digital and media literacy be part of the formal programme in all teacher training colleges? what are the best ways to introduce and evaluate such programmes? Who should be responsible for introducing such programmes and then evaluating their success.
Speakers will include: