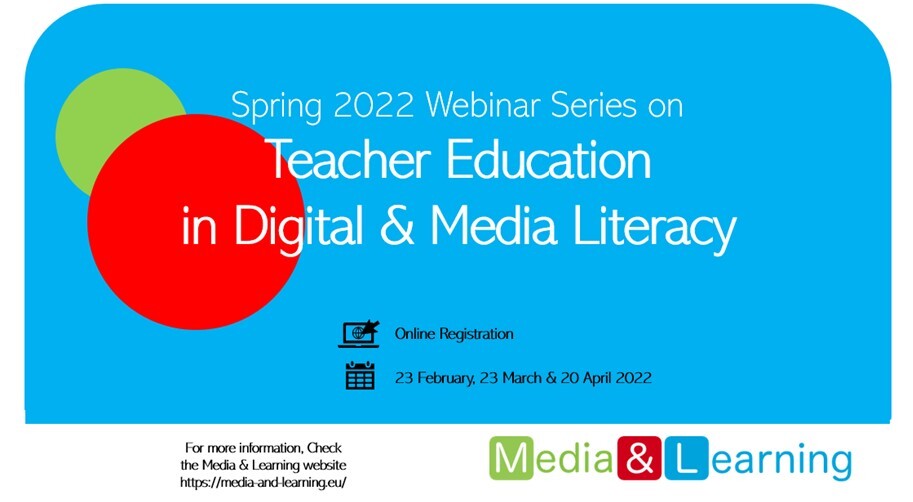 This is the final webinar in a series of three organised by the Media & Learning Association which is designed to bring together teacher educators, digital and media literacy proponents, professional development experts to share experience and build collaboration on how best to ensure teachers in both Initial Teacher Education as well as Continuing Professional Development have access to the learning opportunities and resources that they need to introduce digital and media literacy in their classroom. This series is the first step taken by a new Special Interest Group (SIG) set up recently by MLA on this topic.
For the last webinar, attendees will hear about European Frameworks and Models for teacher education and training like DigComp, DigCompEdu and SELFIE as well as other relevant cross-border frameworks like RFCDC from the Council of Europe and TPACK. The webinar will also explore the role and suitability of national frameworks and models like OPEKA (Finland) and Digital Mirror (Estonia) to see how best Digital and Media Literacy might be incorporated.
The webinar programme details are under development, please check the Media and Learning website for more details which will be finalised in the weeks before the event.