Webwise, the Irish internet safety awareness centre, are delighted to present a series of FREE evening webinars for primary and post-primary teachers exploring a range of topics including cyberbullying, image-sharing and false information.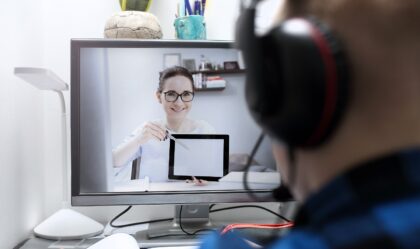 Respectful Online Communication and Cyberbullying
Designed for post-primary teachers this webinar will explore how to address the topic of cyberbullying and promote respectful communication using the #UptoUs resource and the Connected short film. Teachers will gain confidence in how to explore this topic with students and gain practical advice on what to do if an incident of cyberbullying is reported to them. The webinar will include expert SPHE input on best practice, provide teachers with expert advice and information on how to effectively address cyberbullying in school. Teachers will gain an understanding of relevant policies, procedures and effective strategies for resolving incidents.
The guest speaker for this webinar will be Denise Dalton, PDST Health and Wellbeing Advisor.