Webwise, the Irish internet safety awareness centre, are delighted to present a series of FREE evening webinars for primary and post-primary teachers exploring a range of topics including cyberbullying, image-sharing and false information.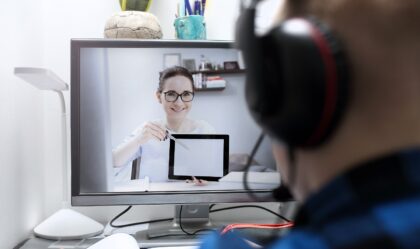 Respectful Online Communication & Cyberbullying
Designed for teachers of 3rd to 6th class, this webinar will explore the topic of cyberbullying and promoting respectful online communication. Through exploring the HTML Heroes 3rd and 4th Class edition and MySelfie and the Wider World resources teachers will reflect on how best to introduce the topic of cyberbullying with their pupils and frame the conversation in terms of how they communicate and interact with others online, and understanding why their actions matter and the impact it can have on others. The webinar will also provide context for the topic of cyberbullying and how to best address it. The webinar will look at the topic of cyberbullying within the context of the SPHE curriculum and will be supported by expert input on best practice and how to effectively address cyberbullying in school.
The guest speaker for this webinar is Dr. Seline Keating, Assistant Professor in Social Personal and Health Education (SPHE) and Wellbeing.