Image Sharing and Consent
Webwise, the Irish internet safety awareness centre, are delighted to present a series of FREE evening webinars for primary and post-primary teachers exploring a range of topics including cyberbullying, image-sharing and false information.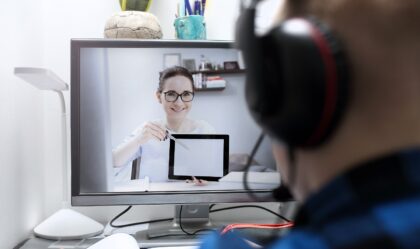 Designed for post-primary teachers of SPHE and RSE this webinar will explore the topic of image-sharing and consent online using the Lockers programme. This webinar will break down the information within the Lockers resource and identify considerations when introducing this sensitive and emotive topic and gain a greater understanding and confidence on how to teach this topic. With the support of a legal expert, the webinar will provide teachers with an opportunity to familiarise themselves with the latest updates to legislation including an in-depth overview of Coco's Law and will also explore a newly developed lesson for post-primary schools exploring Coco's Law in detail.
The guest speaker for this webinar is Brian Hallisey BL.