Webwise, the Irish Internet Safety Awareness Centre, will launch a new online safety programme designed for teachers of 1st and 2nd class on September 29th.
With the prominence of the internet in children's lives, and as they increasingly access it from an earlier age, online safety and digital citizenship has never been more important. Through the new programme pupils will learn the basic skills for being safe and secure online, including the advice from the Be Media Smart campaign to STOP, THINK, CHECK when accessing the digital world.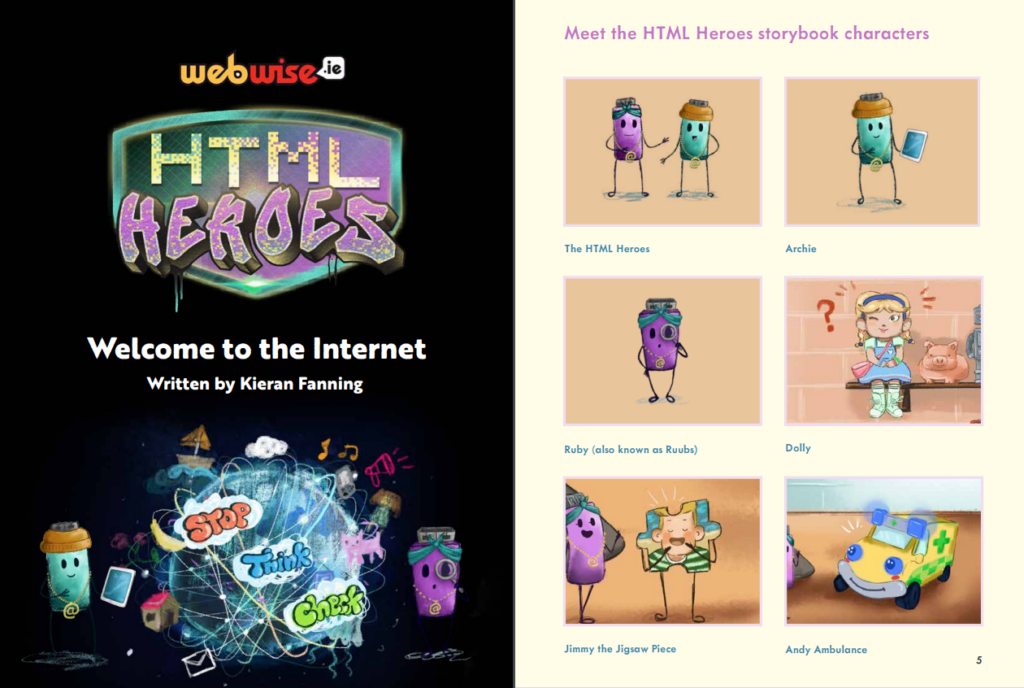 The HTML Heroes: Welcome to the Internet resource introduces pupils to the HTML Heroes – two USB characters called Ruby and Archie. The programme provides opportunities to engage with digital technology and highlight the benefits and opportunities the internet brings while also equipping pupils with the skills to safely navigate the digital world.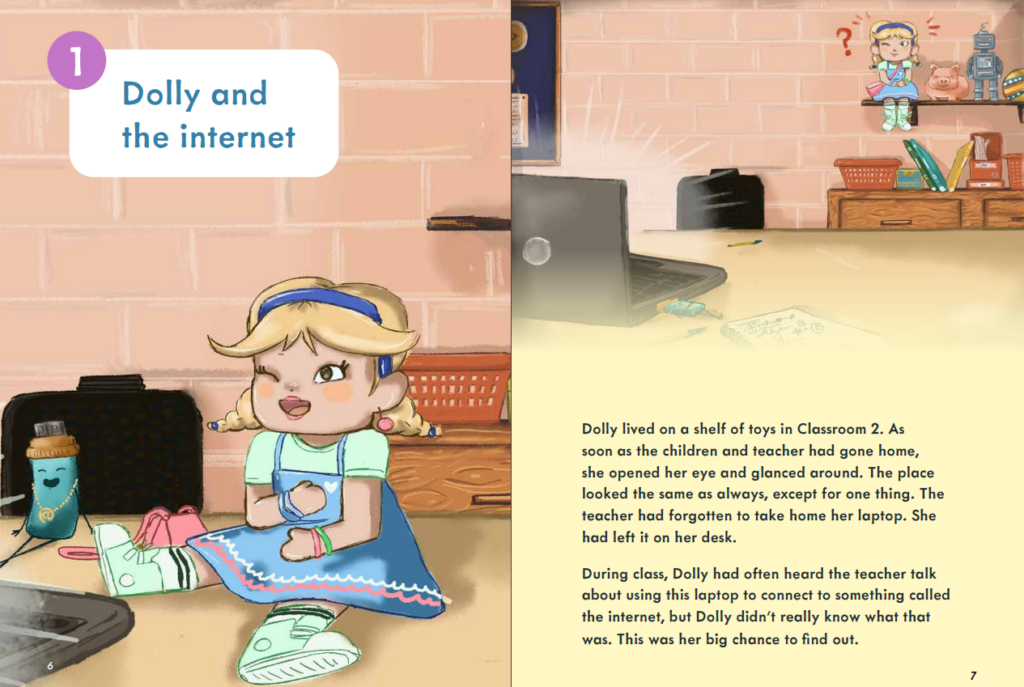 The programme's five lessons explore topics such as using the internet safely, communicating online, playing and learning online, and getting help and support. Each lesson is supported by a short, illustrated story where the HTML Heroes and their friends explore the online world and the various internet safety topics and themes that arise. The lessons contain a variety of discussion points, activities, and take-home information for parents/guardians, and can be explored separately or delivered as a whole unit.
The programme concludes with an animated online safety code song, which emphasises the key safety messages discussed throughout the lessons.
The HTML Heroes: Welcome to the Internet programme, teacher handbook and story book will be available for free from Wednesday, September 29th: webwise.ie/html-heroes
3rd & 4th Class HTML Heroes Programme
The HTML Heroes also feature in our educational resource for 3rd and 4th class pupils, HTML Heroes: An Introduction to the Internet. This programme is designed as a follow on from the 1st and 2nd Class edition, with the relevant 3rd and 4th class lessons mapped to the 1st and 2nd class resource lessons that deal with the same online safety topic but at a more advanced level. The 3rd and 4th class programme explores key features of the online world and also addresses a range of internet safety topics including privacy, cyberbullying, evaluating information online, among others. The resource also explores new areas of technology use including: managing time online, playing online, online advertising and social media use.