The winners of the NewsBrands Ireland Press Pass student journalism competition were announced on May 9 with prizes awarded in six categories including News Writing, Features, Opinion, Sports Journalism, Photojournalism, and best School Newspaper.
The Awards event, which was hosted by Matt Cooper, was attended by the award winning schools students, their teachers and families, along with national newspaper editors and journalists. A panel discission discussing media literacy and the role of journalism in society and education took place with Sunday Times Editor, Nóirín Hegarty, Business Post Editor Daniel McConnell, and English teacher Richie Hayes.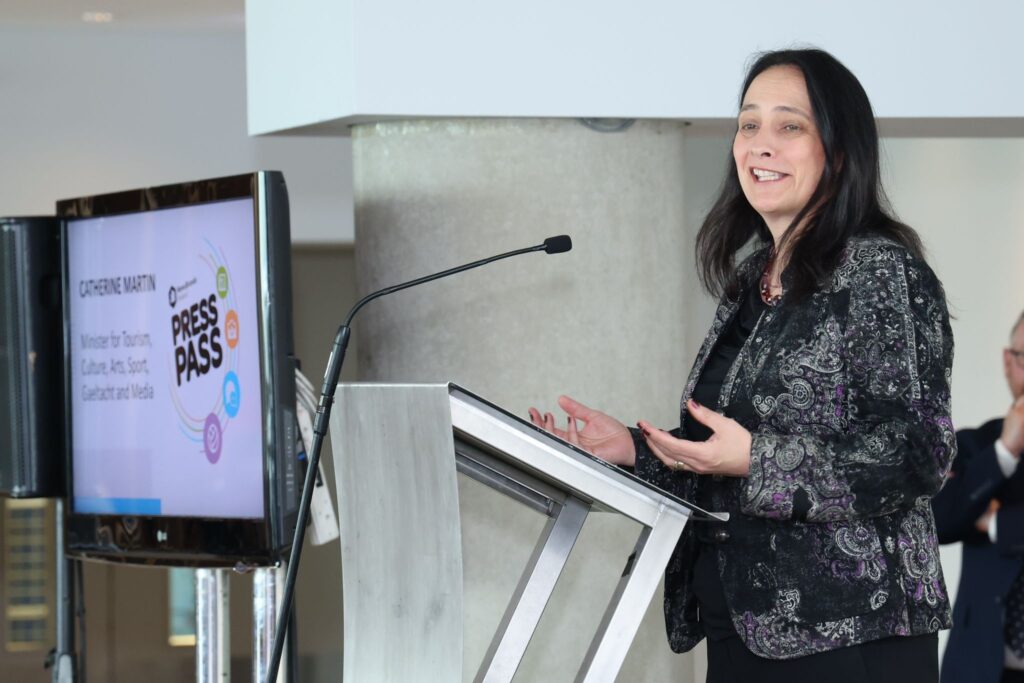 Minister Catherine Martin was the Special Guest and spoke about the importance of investing in the development of critical thinking and media literacy in Ireland and said "the importance of education in meeting the challenges of navigating today's rapidly changing media environment cannot be understated."
Students from Moville Community College in Donegal were presented with the overall prize for their student newspaper, TY Times.
Michael Foley, Chairman of the Press Pass Judging Panel noted that the judges were unanimous in choosing this year's overall winner and "that the team behind Moville Community College's 'TY Times' should be immensely proud of themselves for publishing a student newspaper of such high quality."
The other category winners are outlined below and can be read here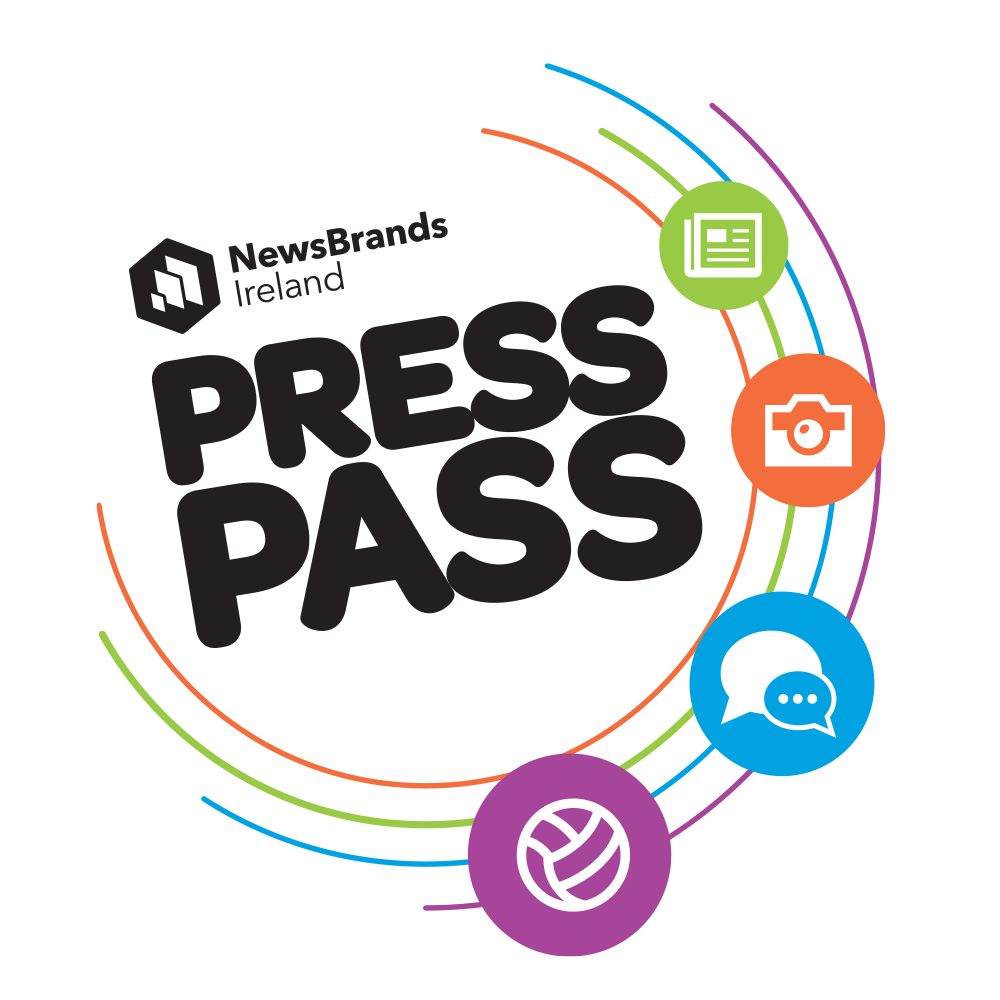 Press Pass is a Transition Year student journalism and news literacy programme which has been run by NewsBrands Ireland since 2012. The free programme, which has been completed by 120,000 students, seeks to teach the fundamentals of journalism writing, improve news literacy and critical thinking skills, and encourage students to analyse content and form opinions about important social issues.
Participating schools receive access to free digital news, a Teacher's Lesson Plan, and a specially created student workbook. This year, NewsBrands also teamed up with the Department of Education's Junior Cycle for Teachers Support ( JCT.ie) to provide webinars and podcasts for teachers which included advice and inspiration from renowned journalist and editors. In addition, NewsBrands are also rolling a series of journalism workshops in schools which provide an opportunity for students to understand the journalistic process, opportunities to pitch a news story to the editor, understand media law and ethics, how to verify facts, question everything, and stay well-informed in the digital world.
During the Press Pass module, students are encouraged to engage with newspapers and digital news in the classroom, to analyse the journalism and then to create their own original journalism, the best of which is entered into a national competition. The judging panel comprises of a group of leading newspaper journalists, which is chaired by Michael Foley, Professor Emeritus of Journalism, TU Dublin. The Press Photographers Association of Ireland (PPAI) judged the photojournalism category.
Colm O' Reilly, Chairman of NewsBrands Ireland, offered sincere congratulations to all the finalists and said that "as the representative body for news publishers we view this as one of our more important initiatives. Our aim is to encourage the next generation of journalists, to help students explore, develop and improve their writing skills, and to help develop news literacy skills for all students – empowering them to become critical consumers of news in all its forms."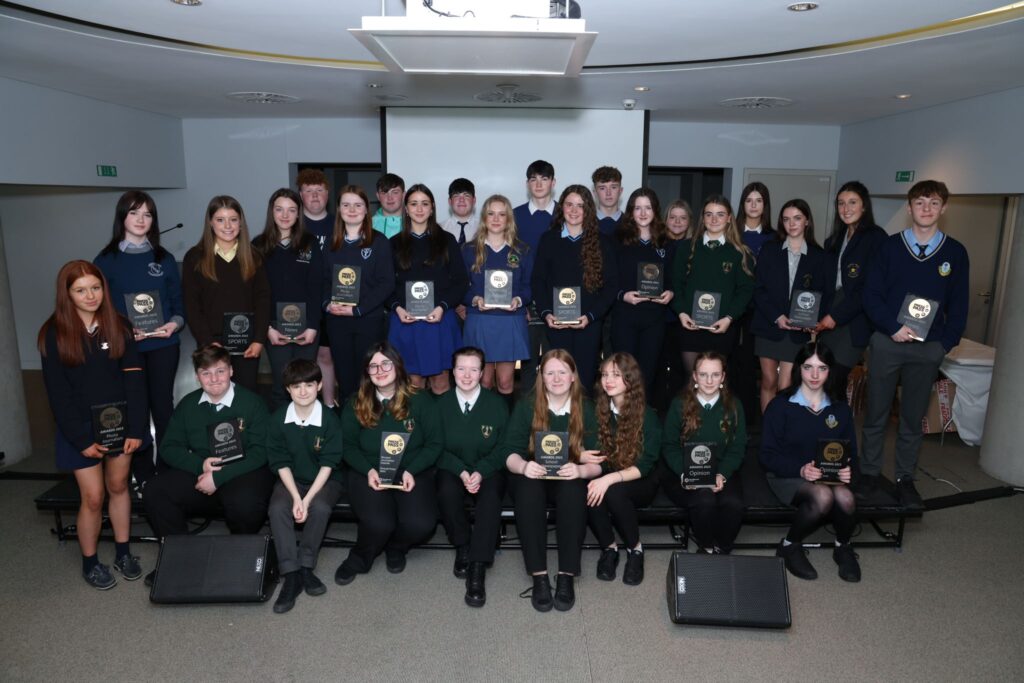 Press Pass 2023 Winners
Features
1st: Grace De Bhal, Pobalscoil Chorca Dhuibhne, Dingle
2nd: Noah Kavanagh, Moville Community College, Donegal
3rd: Beck Fitzgibbon, Clonakilty Community College, Co. Cork
News
1st: Cian Morrison, Coláiste An Chraoibhín
2nd: Oisín Ó Fearghail, Pobalscoil Chorca Dhuibhne, Dingle
3rd: Sadhbh Kennedy, Pobailscoil Na Trionóide, Youghal
Opinion
1st: Elyssa Thornhill, Coláiste an Chraoibhín, Fermoy
2nd: Jara Schaufler, Moville Community College, Donegal
3rd: Neasa O' Farrell, Coláiste Muire, Ennis
School Newspaper
1st: TY Times, Moville Community College
2nd: Realtín, Coláiste Muire, Crosshaven
3rd: Banagher Examiner, Banagher College
Photojournalism
1st: Isabella Danaher, Coláiste Muire, Ennis
2nd: Maya Hogan, Coláiste Muire, Ennis
3rd: Ava Farrell, St. Mary's Secondary School, Ballina
Sports Journalism
1st: Amelia Corcoran, Coláiste Muire, Ennis
2nd: Trina Kennedy, Presentation College, Listowel
3rd: Erin Leech, Moville Community College, Donegal