Commissioned by the Digital Futures Commission (DFC), the Playful by Design report aims to improve understanding of what children value and enjoy about free play and to make evidence-based recommendations to the designers of digital products and services to improve children's opportunities for free play and overcome the inhibiting factors that children report.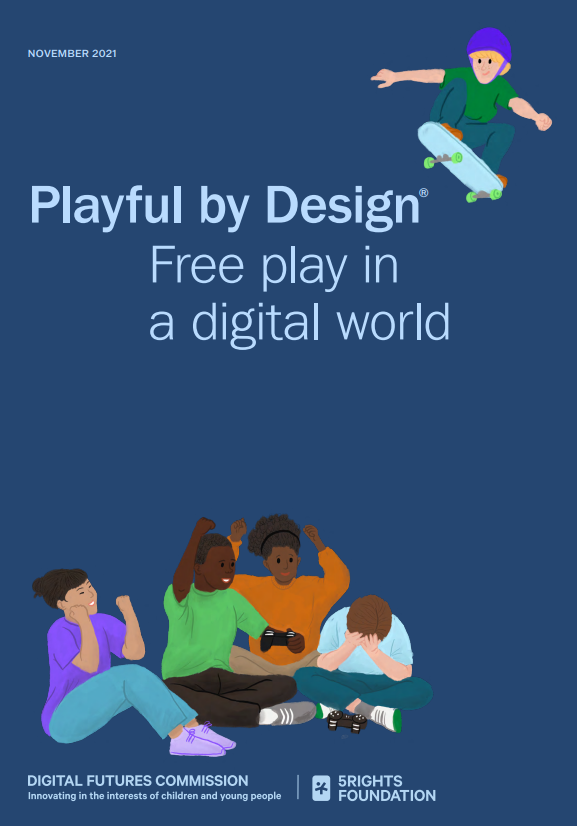 Key findings
The top demands from children aged 10–17 are:
62% want more features that are easy to use.
58% want more creative opportunities.
58% want more age-appropriate features.
56% want more affordable products and services.
45% want more products and services without advertising.
44% want better control over who can contact them in the game or app.
42% want more products and services that are kind, enable intergenerational play, and where people feel included.
42% want products and services that do not share their data with other apps or businesses.
Commenting on the findings for eight popular digital products and services, experts call for:
more effective filter and moderation mechanisms to detect hate speech and harmful contents and to prevent these reaching children
specific safety-enhancing features for users rather than overarching mechanisms that restrict children's beneficial play
adaptable settings so that users can choose notifications or alerts relevant to them, and set and adjust limits on their own digital engagement
nudges that encourage creative and stimulating experiences rather than compulsive practices that keep players returning to the game and spending money on it.
To claim the label 'Playful by Design', digital products and services should adopt seven key recommendations. Designers of digital products and services are invited to use these high level principles to facilitate children in fully and freely enjoying play with digital products and services.
A presentation of the survey findings is available here while a video of the launch event and a video from the children and young people themselves on what they think about play is available on the Digital Futures Commission website.