The day started off with a 'pre-conference' mini-masterclass on strategic use of social media for campaigns was delivered by Craig Dwyer (For a Change) and Ronan Costello (Twitter).
Key advice was the need for all organisation/NGOs to assess where they are on the scale of social media competency – from 'Crawling' to 'Flying' by asking a series of questions such as how sporadically content is uploaded? Has a digital strategy been worked out and if so, how carefully? Have you accessed and interrogated measurement analytic? Do you actually know what you want / need to communicate, and in what voice?
Alicia McGivern, Education officer of Irish Film institute welcomed the attendees to the newly and impressively refurbished IFI and provided an overview of IFI and its educational role around media literacy.
During his introduction, Michael O'Keeffe, CEO of the Broadcasting Authority of Ireland emphasised how important media literacy is for the BAI.
Prof. Brian O'Neill, Chair of MLI, provided an overview of evolution of Media Literacy Ireland and progress over the last year, including the successful 'Be Media Smart' campaign, which was supported by so many of the MLI members. He also outlined some of plans for the next 12 months including the launch of the MLI website.
Dr. Aralynn Abare McMane, Journalist, professor of journalism and consultant based in France, delivered the keynote speech. She presented a range of case-studies from across the world illustrating her key point that both an understanding of what good journalism is and why it's important in a democracy is should be the core of media literacy work.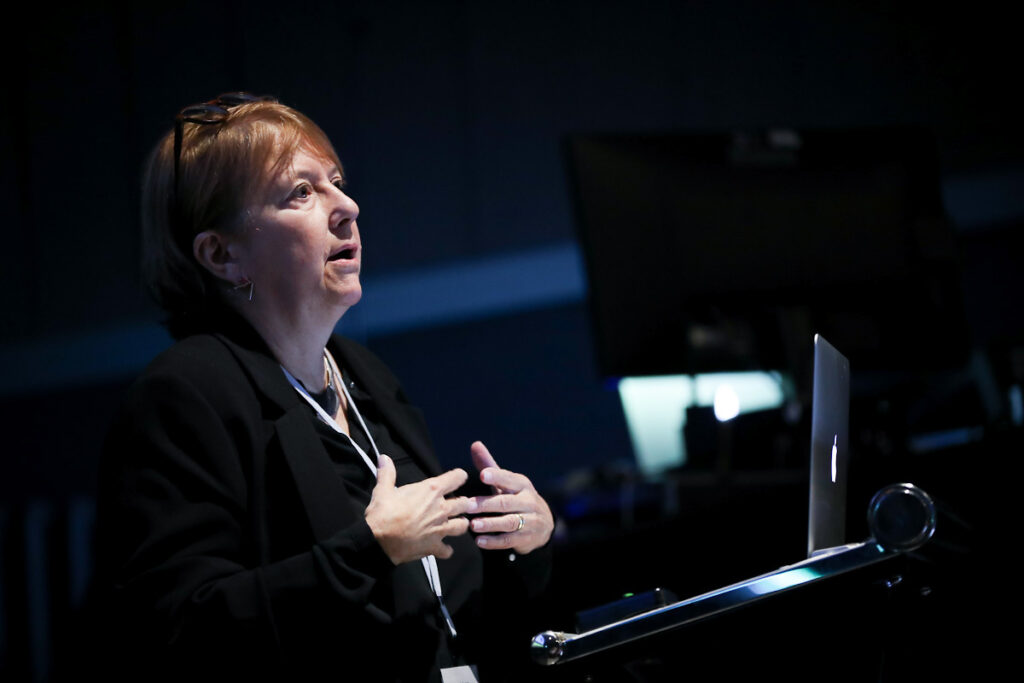 The keynote was followed by a panel discussion focussed on Media Literacy, Information and Journalism, chaired by Prof. Brian O'Neill. The panellists were Deirdre Veldon, Deputy Editor and Board member of The Irish Times, Aine Kerr, COO and co-founder of Kinzen, Damian Loscher, Managing Director, IPSOS Ireland representing the research sector, Michael O'Kane, Chief News Editor RTE and Brendan Fernando Kelly Palenque, Editor, DCU student magazine and journalism student.
There was agreement that a common issue was attracting new and young audiences with discussion also focussing on how to give young people a sense of valid news especially in the context of changing models of media consumption and the potential for information overload.
In the afternoon, Martina Chapman – Council of Europe Expert Group member, and MLI Coordinator, chaired an MLI member panel where five MLI members presented their media literacy work and participated in a lively question and answer session.
Irena Cvetkovic, Athlone Community Radio illustrated how community media puts media literacy at the heart of what they do. Teresa Hanratty from Learning Waves, explained how 2250 Transition Year students from 50 schools worked with mentors from 15 radio stations across the country and produced 30 hours of broadcast radio – giving them a voice and new skills. Ronan Costello from Twitter, talked of Twitter's research with UNESCO and the newly published 'Teaching and Learning with Twitter' resource for teachers. Ricardo Castellini da Silva is a DCU PhD student who has developed media literacy training tools for Transition year students and delivered four workshops over two days during the 2019 European Media Literacy Week in March. Erin Barrett, a 6th year Limerick student and member of the Webwise Youth Panel enthralled the audience with her description of the approach that Webwise takes to empowering and building digital resilience in young people.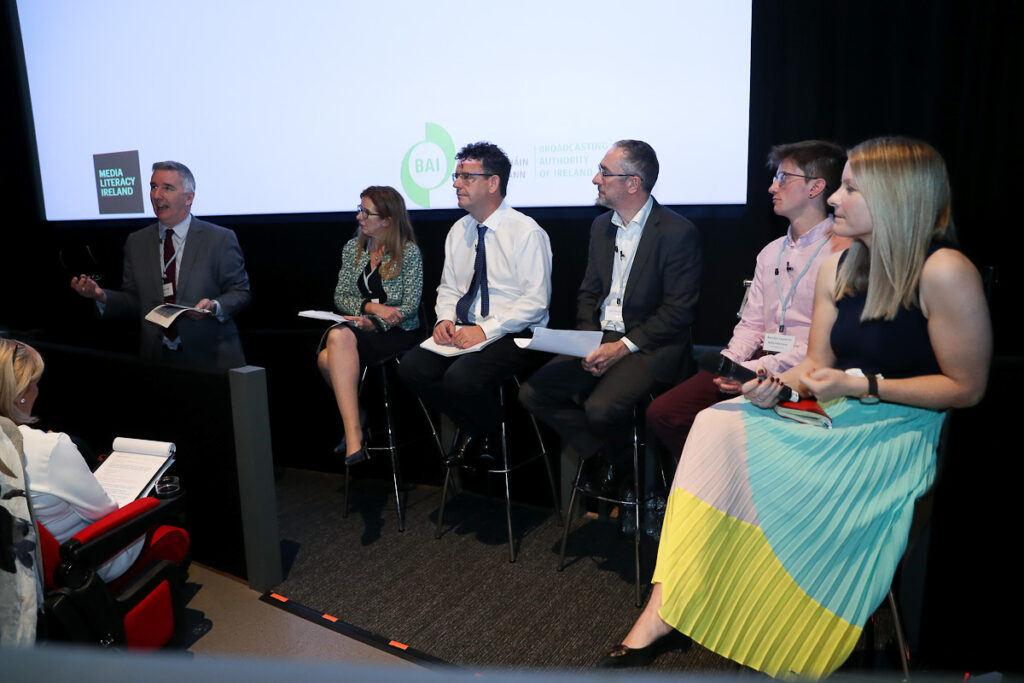 Joe Hoban, Head of Communications and Martina Chapman MLI Coordinator presented a proposal for Be Media Smart 2, which would be delivered in 2020 and build on the success of Be Media Smart 2019. MLI members were invited to express their interest in participating in the 2020 campaign.
Finally the day ended with rapid fire 'Member reports' of work that is being done around the country. This included contributions from Jane McGarrigle from Webwise talking about their Connected Resrouce; Lisa Buckley from Newsbrands Ireland describing PressPass; Eoin Bradley talking about The Right Click; Vicky O'Rourke outlining her work on measuring the effectiveness of Media wise; Harry Brown of the Critical Media Centre and their focus on interdisciplinarity, including computation, inclusion of all ages and abilities through yearly conference; Sarah Cleary took the audience through The Myth of Harm; and, Sarah Herron from the BAI describing how RTE archive footage was being repurposed as classroom texts for the Cloud Control project.
Special mention goes to Isabelle Courtney who expertly acted as MC for the event.