The first Media Literacy Monday webinar of 2022 took place on the 24th January and explored the question of how to support the media literacy needs of children and young people.
Some of those needs may be linked using online technology and services safely and securely, other media literacy needs may be linked to critical thinking and the verification of content, while other needs may be linked to developing the skills to create content and participate in online conversations in ethical and responsible manner.
Prof. Brian O'Neill opened the event by presenting some of the findings of the recent NACOS report which provides an insight into the lives of 9 to 17 year olds online. Unsurprisingly, it showed that young people were digitally immersed and reassuringly most reported that their online experiences were quite positive.
Brian presented the Internet Skills Scale which categorised skills into 5 groups with a score out of 10 for each group. Overall, the results showed the following scores:
– Operational Skills were 7.6 out of 10
– Information Navigation Skill were 7 out of 10
– Social Skills were 8.3 out of 10
– Creative Skills were 6.4 out of 10
– Mobile Skills were 7.3 out of 10
Interestingly, creative skills was the category with the lowest score which may provide some future food for thought about how MLI helps to support the media literacy needs of children and young people.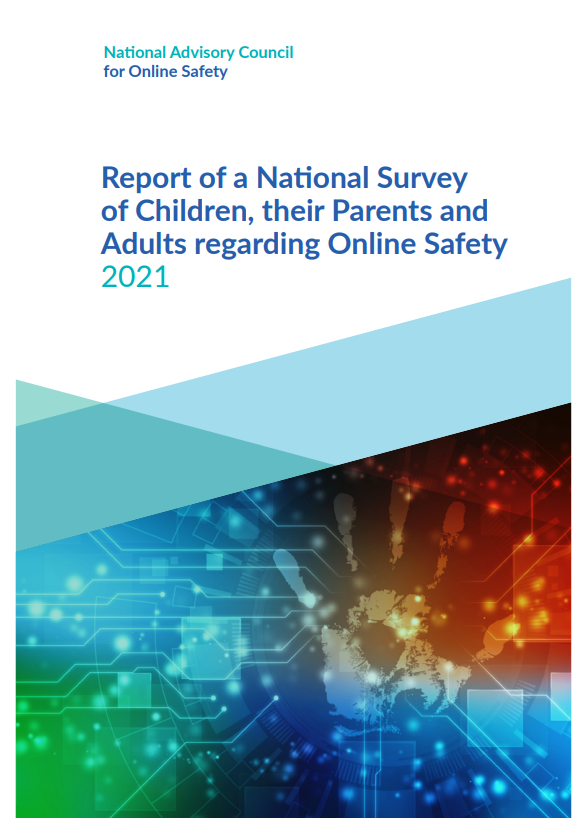 Following Prof. O'Neill, Jane MacGarrigle from Webwise outlined how they have been meeting the diverse media literacy needs of children and young people, especially in relation to online safety, online wellbeing and critical thinking.
In anticipation of the forthcoming #TalkListenLearn campaign to mark Safer Internet Day, Jane also highlighted how Webwise supported those who are often first-port-of-call for children and young people as they navigate their online lives – such as parents, teachers and carers.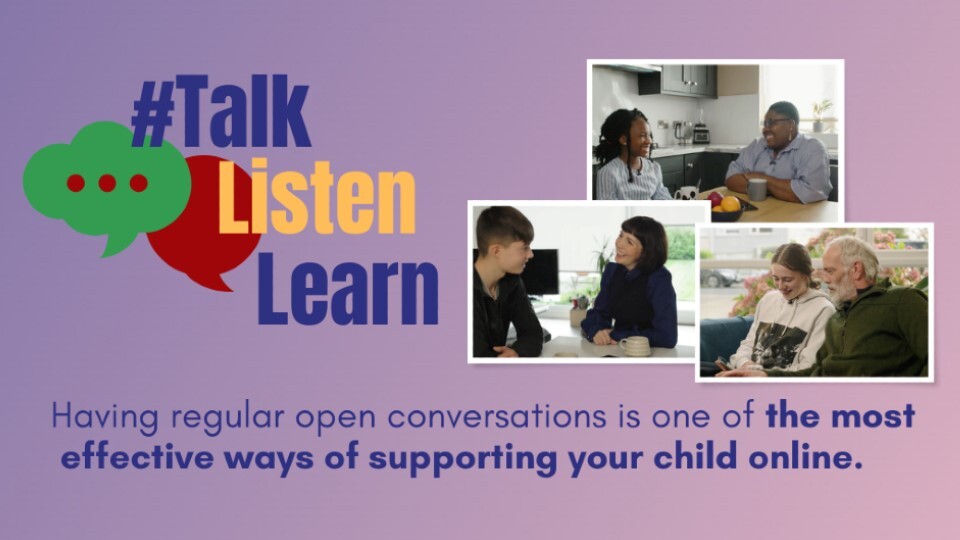 The final presentation was from another 'frontline' media literacy worker. School librarian and Secretary to the School Libraries Group of the LAI, Andrea Dillon, provided a step-by-step guide to her approach to helping young people develop better critical evaluation skills and content verification skills.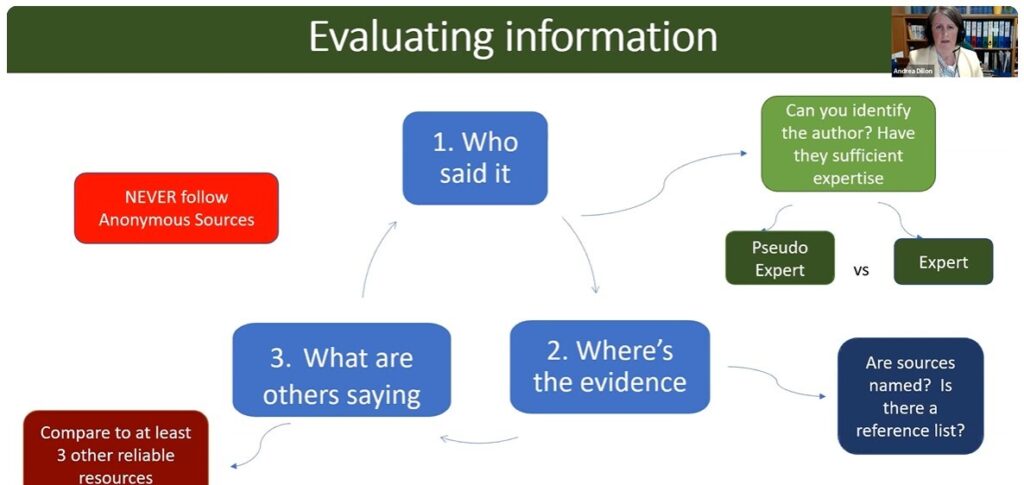 This webinar will be of particular interest to parents, teachers, school librarians and anyone involved in the care of young people.