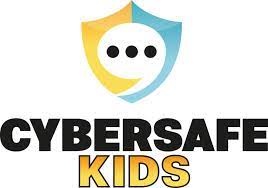 Do you work with young people in a professional or voluntary setting? If so, CyberSafeKids, has a new course designed to help you support them on their journey online.
The course focuses on developing participants' Digital Media Literacy and is divided into four interactive, 60 minute workshops, delivered online.
Workshop 1 focusses on Information and Targeting and covers the following topics:
● Different types of information online
● Intelligent design
● The impact of algorithms
● Targeted advertising
● Offers and quizzes
Workshop 2 investigates Privacy and Footprint and looks at:
● Loss of privacy online
● The consequences of digital permanency
● Creating a positive footprint
● Digital rights & privacy
● Self representation
Workshop 3 examines the challenging issue of Cyberbullying and provides help on:
● Defining the problem
● Signs and symptoms
● Combating cyberbullying
● Developing policies
● The legal landscape
Workshop 4 explores Responsible Digital Citizenship and covers:
● Bigger picture Digital Citizenship
● Digital wellbeing
● Digital etiquette and ethics
● Digital security and commerce
● A brief look to the future
Participants get the chance to comment, ask questions and work on group tasks set by the facilitator. Each workshop is accompanied by a set of activities and resources that can then be used to help children develop vital online skills.
Supported by Accenture, this course is free to participants. Register now: